Below are books that are currently being read by the Belles & Books club here at the Fairview Library.
The September meeting of the Belles & Books Club has been suspended due to high local Covid19 numbers.  We really hope to be able to meet again in October, so keep your fingers crossed!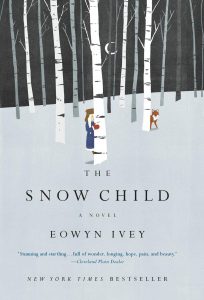 We are reading The Snow Child by Eowyn Ivey. If you'd like to read it, please call Library staff at 580-227-2190.
Tamara Cornelsen, Library Director (Sept. 7, 2021)
---