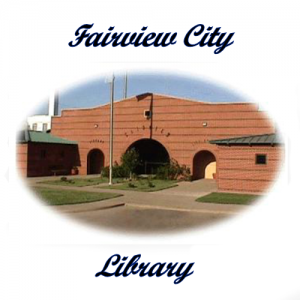 Some Library News
•  We've added a new link on to the menu above!  The "Resources" link includes  links to our FAQ section, other public websites,  and our card catalogue.  For convenience, we are also including a link to our card catalogue here.

• ***NEW*** Visiting our library for the first time? If so, to get better acquainted with us, see our 360 Degree tour section located under the About Us menu item or click here prior to your visit!
• ***NEW***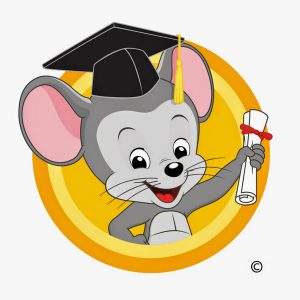 The Fairview City Library now has ABCMOUSE.COM for IN Library use.  We have iPads available to use or you can bring in your own tablet or laptop.
• Don't miss our Preschool Story Time every Tuesday morning at 10:00am here at the library. Children preschool age and younger and their parents and siblings are welcome!
• Do you have a Kindle?  Do you enjoy reading on your phone or iPad?  Come on in and ask us about eBooks on OK Virtual Library!
• Check out our Facebook page here !
• Check out our "Policies and Regulations Page" for the Library Policies and The  City of Fairview Ordinances!!
• Check out our NEW Media Page for videos, audio and Pictures of our previous events
• Our WiFi is free, and available to the public 24/7. You  must be on or near the library grounds to use it, though. It is called 'Free Library Wifi' and there is no password to use it.