Good day, everyone! Just letting you know,  we're getting a "face lift"!  Well, we, as individuals, are not; but, our website is!  So we are asking that you bear with us for a little time and full functionality should be restored shortly.  We do appreciate your patience.
If you'd like to check out our card catalog, check out this link!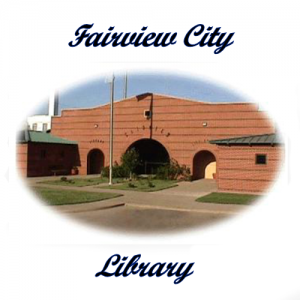 Some Library News
• Don't miss our Preschool Story Time every Tuesday morning at 10:00am here at the library. Children preschool age and younger and their parents and siblings are welcome!
• Do you have a Kindle?  Do you enjoy reading on your phone or iPad?  Come on in and ask us about eBooks on OK Virtual Library!
• Check out our Facebook page here !
• Our WiFi is free, and available to the public 24/7. You  must be on or near the library grounds to use it, though. It is called 'Free Library Wifi' and there is no password to use it.